Friday September 17th 2010

A group of gamers pile into the rooms of the Tamworth Community College. Dice were rolled, armies fought bravely, cards were played and on that fateful day Tamworth Games Club was born!
Tamworth Games Club or TGC for short was founded by Shannon, Elissa and Matthew Bourke because of their love for tabletop gaming and the hobbies surround it. Their aim was to bring the people of the gaming community in the surrounding areas together and give them a space where they could find like minded people with similar interests.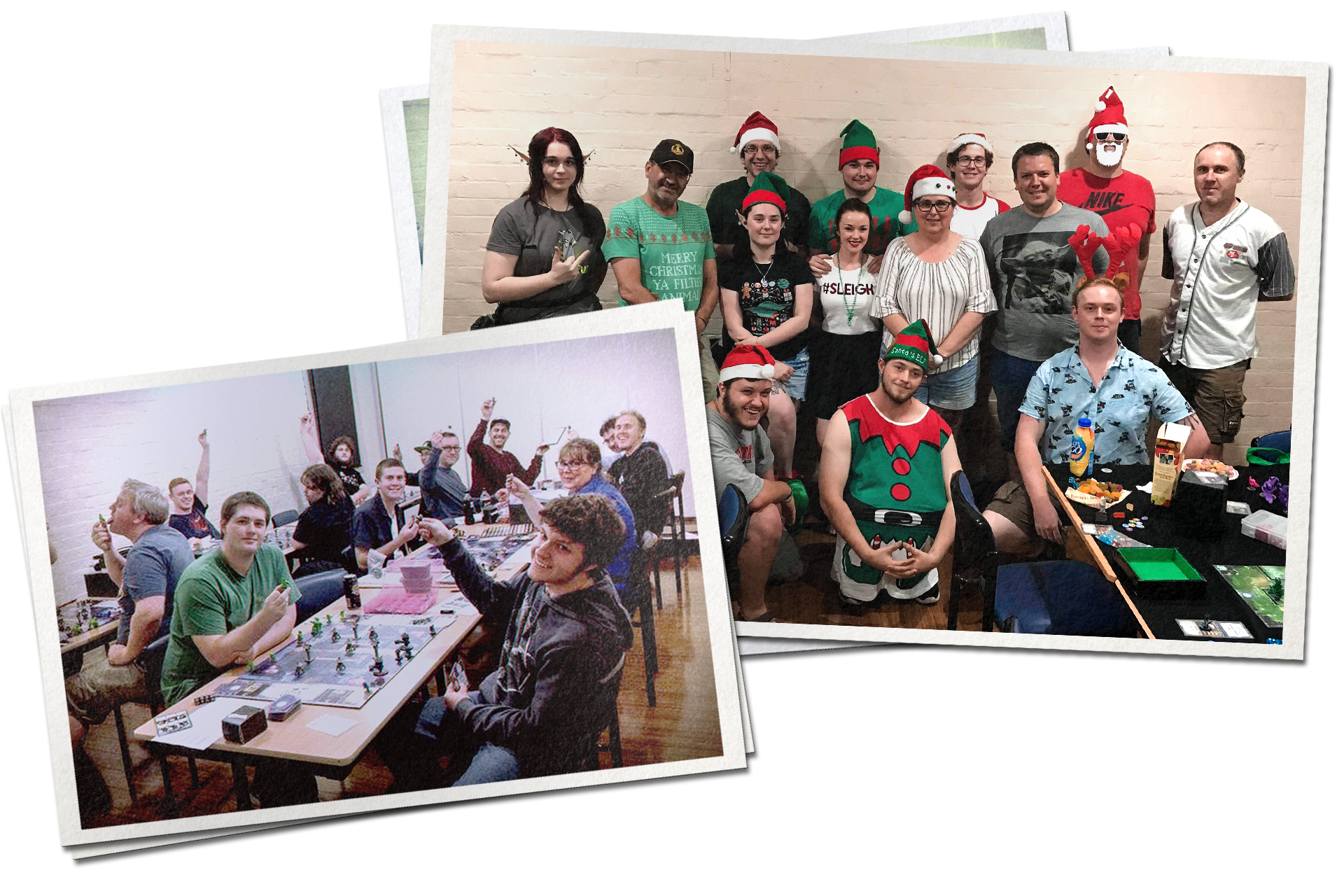 We want to bring the gaming community together and give them a space where they can connect with like-minded people.
To this day the club still exists thanks to our community of passionate gamers. Today we aim to provide a safe, fun, friendly and welcoming space for all gamers to connect with each other, be themselves and enjoy the fun that is tabletop gaming.

From teaching new players games and aspects of the hobby, to giving older gamers the chance to relive their past joy. We hope to give you and the rest of the gaming community a supporting family, where everyone is welcome and can feel at home.
We play a variety of tabletop games from card games, miniature games, war games, board games and more. We've recently been playing a lot of Super Dungeon Explore, Magic: The Gathering, Relic Knights and Dungeons and Dragons. We often rotate between different games every few weeks. Click the button below to see what other games we play.

© 2020 Freebooter games. All Rights Reserved