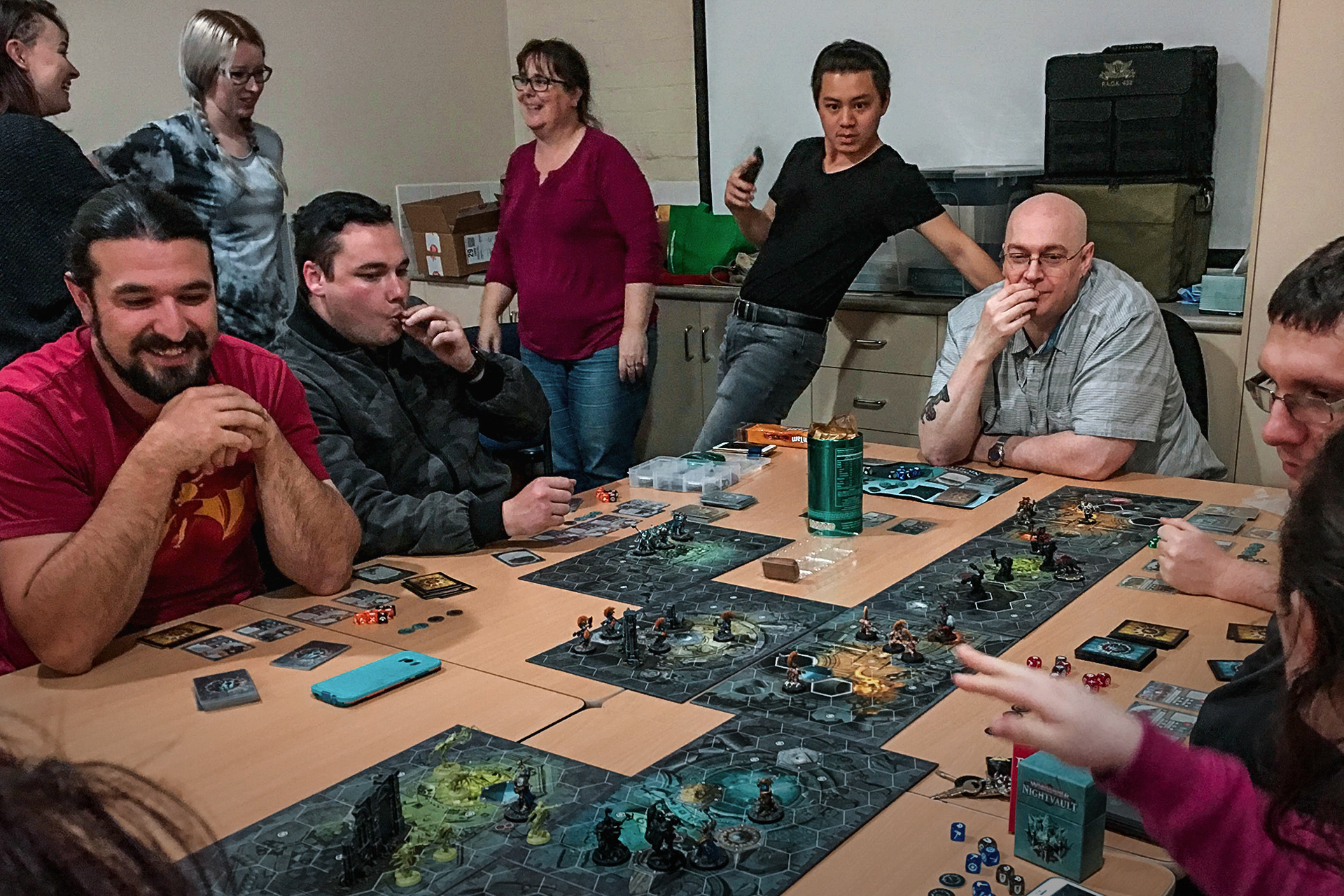 Game Night is our chance to get together to play and connect over the games we love. These happen once a fortnight each night being different to the last. We tend to run 2 – 3 larger game groups either on their own, as a competition or part of a campaign. We rotate these games every few weeks. We also have a lot of spare tables free so people can bring any game they want. The games we run are often chosen by our community.
When:

Every Second Saturday - 6:00PM to Midnight
Where:
Tamworth Community College
Cost:
$5 Entry to cover venue hire

Tamworth Community College is located down the road from the CBD. Inside we have a ton of gaming tables that can be arranged to fit any game or situation. For miniatures Games we supply all mats and scenery required and also have some spare gaming equipment such as dice if needed.
We also have the TGC store in case you wanted to pick up a booster pack, a new brush, a figure or some other cool gaming accessories.
Stay up to Date with our events

© 2020 Freebooter games. All Rights Reserved